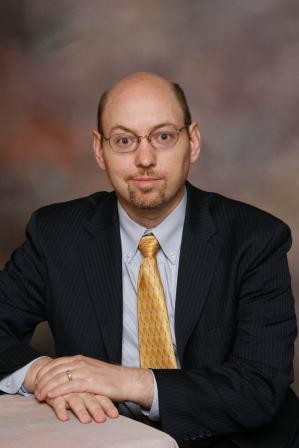 Brad
Thompson
Financial Planner
Background:
Brad has over 23 years of experience in financial services. He has been an independent Financial Planner since 2011, Senior Consultant to Financial Advisors for Van Kampen Investments (now Invesco) for nine years and a Tax Professional.
Investment Philosophy:
Minimizing losses is more important to the ultimate success of an investment plan than maximizing gains.
"Market risk, also called, systematic risk, cannot be eliminated through diversification, though it can be hedged against."
— Investopedia.
"Managing investments is more about risk management, than return management."
— Benjamin Graham (Known as the "father of value investing." Mentor to Warren Buffett. On Investopedia's "Greatest Investors" list.)
How do you build a portfolio that works to capture market gains while minimizing losses in today's uncertain global marketplace?
Beacon Capital Management, one of the managers we choose to work with, is fundamentally improving the science of investing. They are a next-generation registered investment advisory firm that offers long-term investors innovative portfolio management solutions that work to capture gains while limiting losses from today's market volatility.
Watch these short videos (about two minutes each) on Beacon Capital Management's approach to risk management.
Stop-Loss Strategy
 Investment Goal:
He educates his clients on investment strategies that high net worth investors, pensions, and endowments have used for decades. Now, these same investment strategies are available to middle America through managed accounts with low minimum investment requirements.

Ideal Client Profile:
Couples or individuals planning to retire in the next ten years.
Current retirees interested in maintaining a high quality of life in retirement and planning for a family legacy.
Super-savers. Couples or individuals with a goal of retiring early.
Professionals, small business owners, and corporate executives planning for their secure retirement.
Couples and individuals going through periods of transition including retirement, loss of a spouse, career change, divorce, or inheritance.
Investors looking to use hedged or tactical investment strategies for a reduction of Stock Market Risk.
We Help Our Clients With The Following Planning Goals:
Maintain my Lifestyle During Retirement.
Social Security Decision Making.
Estate Strategies or Inheriting Money.
Medicare or Long Term Care Planning.
Divorce Planning.
Income Tax Planning Assistance.
Education:
In 1994 he earned a bachelor's degree in finance from Northern Illinois University in DeKalb, IL.
Community Involvement:
Brad is active in his community, serving as the media arts director and youth group leader at The Rock Community Church in Romeoville, IL. He is a foster parent for rescued dogs. He serves on the board and teaches Economics & Government for The Learning Vine in Naperville, IL.
Personal:
Brad and his wife, of 20 years, reside in Plainfield, IL, with their three children, three dogs (one of which is a foster dog), and two cats.
Hobbies:
Brad is an avid disc golfer, table tennis player, and media production enthusiast.
Areas of practice:
Retirement Planning
Retirement Income Planning
College Planning
Legacy Strategies
Estate Strategies
Insurance Planning (including Long-Term Care, Disability, and Life Insurance)
Wealth Management

Brad manages the 401(k) Optimizer®, SDBA, and TSP Optimizer® programs at our firm.
*Securities and investment advisory services are offered through NEXT Financial Group, Inc., member FINRA/SIPC